Nelson enthusiasts sail to the Rock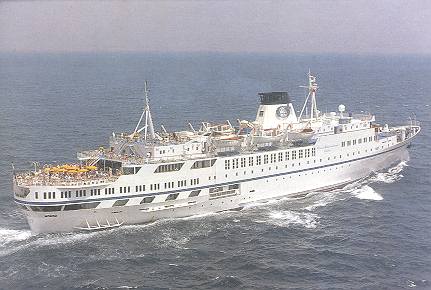 A group of around 70 members of the
UK Nelson Society
arrived in Gibraltar on board the cruise ship Arion yesterday, in the latest stop on an 18-day tour of the Mediterranean entitled "In the Wake of Nelson."
Accompanied by local historians and heritage enthusiasts, the society members and their fellow passengers were given a tour of the Rock that included special emphasis on sites linked to the life – and death – of Vice Admiral Lord Horatio Nelson.
This year marks the
200th anniversary of the Battle of Trafalgar
, during which Admiral Lord Nelson, one of Britain's most enduring and popular heroes, was killed at age 47.
During a break in the local tour, Doug and Sylvia Alexander enthused about the trip and the hospitality they had been shown throughout.
"It's been wonderful," said Mr Alexander, who had served in the Royal Navy, as he stood on a parapet in Parson's Lodge overlooking Rosia Bay, where the admiral's body is said to have been brought after the Battle of Trafalgar.
"Tomorrow the ship will be stopping at Cape Trafalgar and there will be a wreath laying service," he added, obviously looking forward to that special ceremony.
The voyage on the
Arion
, which is operated by
Classic International Cruises
, started in Portsmouth and took in 10 calls across the Mediterranean.
So far it has included stops at Lisbon, Naples, Catania, Bastia, Calvi and Gibraltar.
Today the ship will call at Cádiz, with a brief stop Cape Trafalgar on the way. It then sails to the French port of Brest, before returning to Portsmouth for a final shore excursion, a visit to
Admiral Lord Nelson's flagship HMS Victory
.
The Nelson Society is run by enthusiasts to promote interest in the life of this historic figure.
Minor Fire on Board
Meanwhile there was a minor fire on board the vessel on Thursday evening as it was sailing to Gibraltar for the latest stop on its "In the Wake of Nelson" itinerary.
The fire broke out in the elevator machinery space on the sun deck but was swiftly brought under control by the ship's crew. No one was hurt in the incident, though there was some damage to the deck area.
Related Links:
Find out more about
Cruises online with Lastminute.com
23 April 2005 -
Gibraltar commemorates 200 years since the Battle of Trafalgar
20 April 2005 -
Launch of the Trafalgar 200 celebrations